Simple Public Reporting of Roads & Sidewalks Issues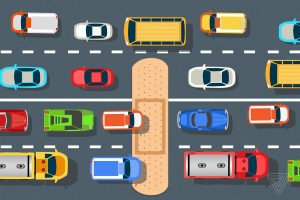 In just three easy steps, you can report potholes and sidewalk damage with Google maps location, details, and images, using your smartphone, laptop or tablet. Your anonymity is assured.
PSR delivers the reported issues to the responsible person in the responsible agency so that repairs can be done more quickly.
If you are accustomed to the type of Customer Service offered by, for example Amazon, you'll be happy with the interaction process through to completion.
Easy, Secure, Confidential
We eliminate the usual frustration and "black hole syndrome" associated with traditional approaches to Roads & Sidewalks problem reporting.
Refreshingly Simple
It doesn't get any easier than using PSR!
Let's bring instant attention to all those potholes and sidewalk trip hazards resulting from a tough winter.
No Annoying Advertizing or Marketing Emails
PSR warrants that your email address will not be shared with either the Roads Agency or any other 3rd Party.
Does Reporting Make a Difference?
Once the Agency responsible for problem roads is notified of an issue, service level timelines kick in, putting a strong onus on the Agency to respond, to ensure Public Safety and avoid expense liabilities.
Many Agencies actively avoid making it easy for the Public to report Roads and Sidewalks issues, to minimize their liability. Whereas proactive, progressive, accountable Agencies strongly encourage Public issue reporting.
PSR provides this (free) facility to streamline reporting, enable progress/completion notifications and supply (free) tools for the Agencies to measure performance, outcomes and efficiencies.
Online Resources