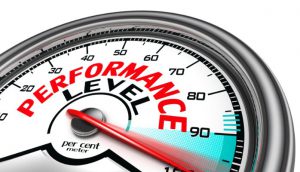 In our last post we shared some performance measurement thoughts by Cory Fleming 311/CRM Program Director, ICMA, on local government customer services. A number of suggestions were proffered – Organizational Knowledge Tests, "Secret Shopper" Evaluations, Customer Service Innovations and Citizen Satisfaction Surveys.
These suggestions are a good start, and credit must be given to public service providers that are interested in obtaining feedback on how satisfied the consumers of their services are. However it must be stated that these measures are a only a part of the service excellence puzzle. When customer satisfaction measures reveal that significant level of dissatisfaction, this is a lagging indicator of (often multiple) upstream failures. If it's unknown what's really at the root cause of customer dissatisfaction, any actions taken to fix the problem(s) is(are) likely to only address the symptoms, or even worse, the wrong root cause – a bit like taking Tylenol for a headache caused by dehydration.
What is required is an end-to-end model that joins all the dots together, and provides a platform for public service providers to consistently meet their customers' expectations.
We have named this model the "Service Excellence Capability Model" (SECM) and it has four components. Below we discuss the first two:
1. Understanding the Services Delivered.
What services are delivered? Which are the critical ones? What is the consequence of non- or poor delivery of each of these services? What is the demand profile for the services? What are the Service Level Agreements for these services?
It is essential to know this information to plan for and prioritize service delivery
2. The Service Delivery process.
What are the entry points for services? Are these well known to customers? Are there well-defined processes for delivering the service? Are these known and adhered to by service delivery personnel? Are service delivery personnel sufficiently trained? Do they have the tools to deliver services effectively? What's the cost of service delivery?
Understanding the services delivered, in itself, is not sufficient; public service providers need to be geared up to deliver these effectively and to perform continuous performance measurement.
In the concluding part, we will describe the final two components to the framework.
Do stay tuned……