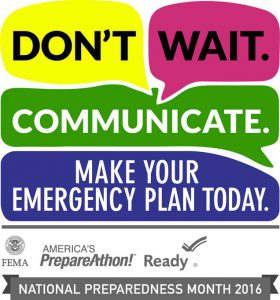 We very much enjoyed meeting with you at the ICMA 2016 Conference, this year in Kansas City.
The ICMA also been celebrated National Preparedness month. #localgov
We're keen to discuss how PSR can be used year-round to continuously improve Customer Service and, as required serve as a key tool in mitigating the effects of weather-caused and other emergencies.
Booth 107 was our hive of activity. Thank you for coming by.
You can book a followup demo with Public Service Request, by calling / texting Dave Robbins at 608.354.8972.