Non-Profits - Boost your Customer Service Capabilities at No Cost
Lower your operational costs while offering great Customer Service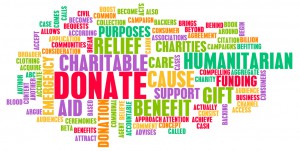 Simple for Non-Profits to Implement
PSR's general policy towards supporting Non-Profits is to offer our system at no cost, including implementation (online) and support services.
Effective at Boosting Customer Service
For Non-Profits, PSR can connect your Customers to the person in your Organization responsible for responding to any service request, information request, complaint, etc. We can integrate with your website (multiple pages) to enhance the value of each page. We'll train your Staff in the effective deployment of the system. And we'll provide statistics on your response profile.
Affordable
You can't get much more affordable than free!
Please get in touch, to discuss how we might help.